In light of new information about how COVID-19 spreads, the CDC is now recommending wearing face masks in crowded public areas such as super markets and stores and in community settings, where spaces for allowing social distancing are tight – like your work place. Here are some of the things you should know for wearing face masks. More information is available on the CDC website.
Depending on the design, masks can limit the spread of a disease from an infected person in what's called source control, and/or they can protect the wearer from becoming infected.*
It is critical to emphasize that this recommendation complements and does not replace social distancing of maintaining 6-feet apart, washing your hands, and avoiding touching yourface. For the complete list download the President's Coronavirus Guidelines for America, 30 Days to Slow the Spread here.
Make sure your face mask fits snug but is comfortable.
Allow for breathing without restriction.
CDC recommends wearing cloth face coverings in public settings where other social distancing measures are difficult to maintain (e.g., grocery stores and pharmacies), especially in areas of significant community-based transmission.
CDC also advises the use of simple cloth face coverings to slow the spread of the virus and help people who may have the virus and do not know it from transmitting it to others.
Cloth face coverings should not be placed on young children under age 2, anyone who has trouble breathing, or is unconscious, incapacitated or otherwise unable to remove the mask without assistance.
The cloth face coverings recommended are not surgical masks or N-95 respirators which are critical products that must continue to be reserved for healthcare workers and other medical first responders, as recommended by current CDC guidance.
Face masks should be routinely washed depending on the frequency of use. A washing machine and standard detergent should suffice for safe sterilization.
Individuals should be careful not to touch their eyes, nose, and mouth when removing their face covering and wash hands immediately after removing.
You can Download the CDC pdf to make your own cloth face mask or purchase them through any retailer. KatArt Visuals is now offering economical cloth face masks. See below for details.
In Stock and Ready to Ship.
Available in two styles.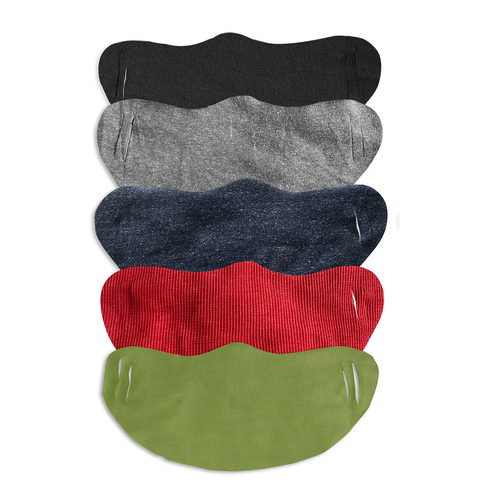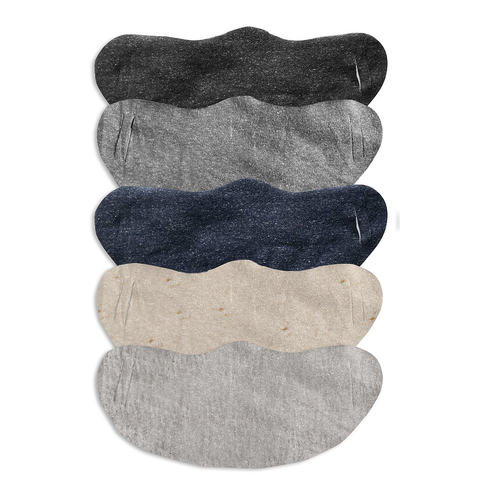 Breathable fabric
Washable and reusable
One size fits most adults
Soft against the skin
Raw edges
Can adjust for 2 sizes
Single layer
Assorted colors
Not medical grade face masks
Please call for large quantity orders
860.350.8016
*Source: NBC Chicago
Article written by Michael Gugliotto