The coronavirus has caused the cancellation of a multitude of trades shows, exhibitions and conferences worldwide, hammering the $2.5 trillion dollar industry. Among the many closed venues include Amazon MARS 2020 show, The Mobile World Congress, (the world's largest trade show for the mobile phone industry), CinemaCon, and Comic-Con San Diego. The cancellation are having damaging ripple effects for hotels, hospitality, aviation, entertainment, marketing, restaurant and other industries.
The Impact
We will have to wait another five to six months before we even see some normalcy. Now that the vaccine is here, it will take a while before it is fully distributed. Experts say, vaccines will begin for the general public in spring, and most Americans will be able to be vaccinated by June.

Virtual events and creative solutions will still remain the only viable strategy to keep the event industry together.
Here are 7 Trade Show Alternatives
1. ROADSHOW TOURS
Load up you van, truck, RV, or trailer with all your materials such as handouts, displays and products and take it on the road. For an added boost brand the outside of your vehicle with eye-catching signage that will let clients know who you are. Think of it like a book mobile parked near your house or the food trucks that come to to your work place during lunch. Drive and park it to all your top wish list clients and let the "Road Show" begin. Set up shop with a fold out table, some displays, and arm yourself with business cards and hand outs. You will definitely get some attention and the best thing is, you will be focusing on your targeting markets. When a Roadshow tour visits an office, prospects will jump at the opportunity to get away from their desks for a while, and decision makers are present alongside their support teams, so conversations happen on the spot. The ROI on a roadshow can be incredible, as you're speaking to a captive audience of just the right people at just the right time.
Do you have a store, showroom, or are you an institution with a campus and buildings. Here's a great way to show what you look like virtually. Customers want to know you are real and experience a setting where for some reason, like the coronavirus, they cannot experience it live. The real estate market has been using the 360° virtual tour for a while. Now is a great time to get on board. This technology easily lets you implement what is called interactive hot spots in your design. Mark your 360° tour with visible icon hot spots where individuals can click to get pop-ups of product information, see more of similar items, or even go to a check out page. Check out this great example at Danbury Power Sports.
3. HOST A VIRTUAL LUNCH AND LEARN WEBINAR
Treat your clients to their favorite lunch that you will order and have delivered directly to their home or business. With the outcome of COVID-19, Starbucks and other favorite food eateries now have programs for easy delivery. While everyone is happy eating their lunch, host a webinar or video conference. Include online slide show presentations, write in chats, info graphics and interactive elements. For example, clients could click and view products, and service information, take a survey, or download pdfs and images. According to Xant, 73% of sales and marketing leaders identify webinars as a method to generate high-quality leads. When a participant registers for an online workshop or webinar, they are sharing valuable information. With this information, your sales team can design a custom outreach plan to keep these leads engaged during the sales process.
4. SMALL LIVE EVENT WITH SOCIAL DISTANCING RULES
Invite a small group, include social distancing rules, to a local meetup. A hand-picked group of customers benefit from great educational presentations, that show your latest equipment, and technology. Listening to customers face-to-face and getting direct feedback on your products or services will be invaluable and taking the relationship to a more personal level is a great marketing strategy.
5. ATTEND OR LAUNCH VIRTUAL CONFERENCES
A lot of talk is happening these days about the virtual conference. As the Coronavirus pandemic forces face-to-face conference cancellations, the stampede toward virtual conferences and online venues increases. To get an idea, they are similar to Channel e2e webcast listings. Here are some of the benefits they provide. They are more cost-effective to host and attend, while at the same time, very convenient. By participating in virtual conferences, you can obtain valued connections that can lead to working with qualified leads. At virtual meetings, you may often interact with other attendees in chat areas and digital classrooms to ask questions and discuss relevant content. Hosting and speakers can make excellent connections, gathering data from sign up forms for future marketing. The Toy Association had an online trade show called "Toy Fair Everywhere", where "exhibitors and attendees can explore a calendar of daily events, browse exhibitors by category, book appointments for virtual demos and chats, and transact business."
6. VIDEO MARKETING
Whether you're attending "Virtual Trade Shows", hosting a small event, or doing a webinar, video presentations always have a big impact. Making small videos to re-use for company presentations is a great feature. Since you can repurposed these videos to other venues it is cost effective and by polishing your content, viewers stay engaged longer. Here are a few statistics for video:
Marketers who use video grow revenue 49% faster than non-video users

More than 500 million hours of videos are watched on YouTube every day

59% of executives say if there is a text version and a video version of the same content, they will choose video

As recently as 2019, video traffic accounted for 80% of all consumer Internet traffic
7. FRESHEN UP YOUR WEBSITE OR CREATE A LANDING PAGE
Perhaps you haven't updated your company's website in a while. "User Experience" is a buzz word that a lot of industries are focusing on. How "user friendly" your website is, and how easily it gets its message across is vital for driving traffic up. Try looking at your company's website from the customers viewpoint. Is your message easy to understand? Is your site easy to navigate? If a potential buyer visits your website and is prepared to talk to the sales team, can they easily figure out how to contact you? If your answer is no to any of these questions, you are likely leaving quality leads on the table. Sometimes it is hard to see these answers clearly, especially if you are involved in the politics of your company. You may need a UX/UI expert to evaluate your site and test it on different devices. By updating and sharpening your sites user experience, you may be able to attract more website visitors who are ready to invest in your product.
As the COVID-19 impacts our daily work routine, KatArt Visuals has worked hard to provide products that will keep you in business. Take a look at our new protective line, of face masks, and protective gowns. Perhaps you need additional products for a "Road show" like table cloths, or a compact roll-up display; Perhaps you need creative looking hand outs, a video, or a digital slide show. No matter what your needs, KatArt Visuals has a variety of products and services to meet them.
Pleas give us a call at 860.350.8016, or click the link below.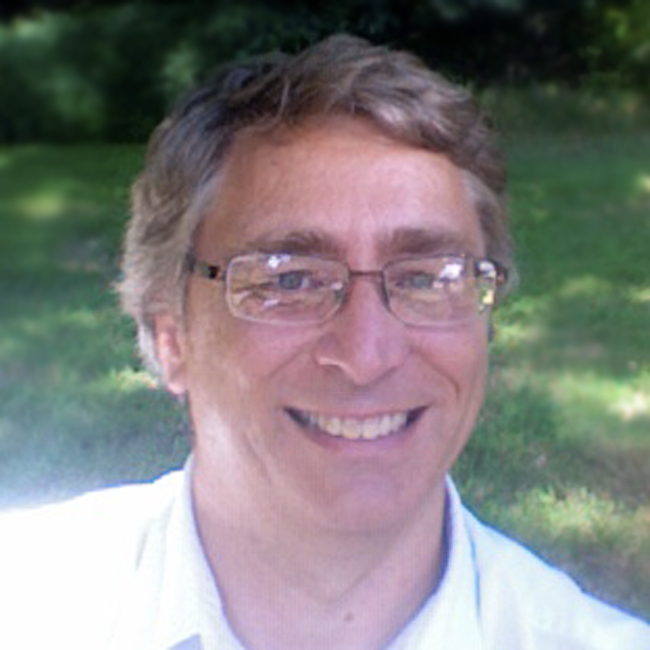 Article written by Michael Gugliotto