Your trade show event has almost arrived. Is your booth Ready? Here's a list of items you need to consider for making your booth a memorable impression.
▢ Hanging Banners
▢ Retractable Banners
▢ Tabletop Easel Back Signs
▢ Hanging Posters
▢ Floor Signs (Walk & Wall)
Furniture and Fixtures
▢ Seating
▢ Tables
▢ iPad Stands
▢ Portable Counters
▢ Charging Stations
▢ Monitor Stands
▢ Other_____________________
Marketing – In-Booth Materials
▢ Promotional Literature Handouts (brochures, catalogs, sales sheets)
▢ Literature Holders and Cardboard Displays
▢ Point of Purchase Displays (POP)
▢ Business Card Holders
▢ Swag – Giveaways
Shipping
▢ Monitor Cases
▢ Travel Cases
Display
▢ Table Covers, Skirts, and Runners
▢ Booth Lighting and Clips
▢ Backwall Display
▢ Podium
▢ Display header
▢ Display wall graphics
▢ Display Tools and Extra Parts (pocket multi tool, velcro, duct tape, Gaffers tape, utility knife and blades, zip ties, clips, clamps, etc.)
▢ Power Strip and Extension Cords.
▢ Equipment Tested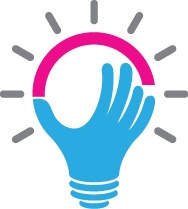 Handy tip
Make sure to get the trade shows rules and regulations information. Check with your trade show host to find out what products are provided or available to rent, as well as any restrictions they may have on booth height, lighting types, electrical, etc.
Article written by Michael Gugliotto